Abortion Preparation
Abortion Clinic in Pretoria
What to Expect
Sivana Women's and Abortions Clinic in Pretoria provides a private practice alternative to Pretoria's abortion clinics. We are recognized as one of the leading private practice abortion providers with over 3 years of experience in abortion care. Our high standard of patient care is achieved by our staff's dedication to exceeding patient expectations in every possible way. All of our physicians are certified obstetrician/gynecologists with specialized training in abortion care and they are recognized across the country as leading experts. All staff members are carefully chosen for their skill, training, experience, compassion, and commitment to providing patients with safe and confidential abortion care.
When you arrive, you will be greeted by our friendly receptionist in our beautifully decorated private office. At Sivana Women's and Abortions Clinic we only schedule one appointment at a time, so there won't be a busy, cramped waiting room typical of abortion centers or clinics. We strive to make your experience at our office as comfortable and private as possible. We are a full-service office, so other than you and our staff no one will know you are there for an abortion. You have the option of filling out our patient forms when you arrive at our office or you can fill them out before you arrive, patient forms can be accessed by clicking on the following link: patient forms online
Once your doctor checks you in, you will have your own private examination room, which you can stay in until you leave the office. We will assign you a nurse that will be with you throughout the entire procedure. At our offices, we administer a pregnancy test and a state of the art trans-vaginal ultrasound to confirm your date of pregnancy. You will then have a discussion with a Certified OB/GYN who will counsel you regarding different treatment options for a termination of pregnancy and different methods of pain control.
If you choose an abortion you have the option to minimize your discomfort. Your Certified OB/GYN will offer you a local anesthetic "numbing" blocks or "twilight/light" sedation. Your Certified OB/GYN will then insert a thin tube into the natural opening of the cervix. Attached to the thin tube is a handheld device, which provides a mild suction pressure. After 2-3 minutes the doctor removes the handheld device and the procedure is over. A second sonogram is then performed to double check that the procedure was successful. Once the abortion is confirmed you will lay down for several minutes, relax, enjoy a snack/beverage and then you can go home to resume your normal activities. This procedure is considered to be extremely simple and mild. You can expect a total office appointment time of 1-1.5 hours. We welcome and encourage you to bring parents, spouses, or companions.
If you choose to terminate the pregnancy with an Abortion Pill, the doctor will provide you with two sets of pills. The first pill is taken in our medical office or in the privacy of your own home. It works by blocking progesterone, which is necessary to sustain a pregnancy. By blocking the hormone, the lining of the uterus breaks down which induces a miscarriage. The second set of two pills, Misoprostol, are taken at home, 48 hours later. Misoprostol tablets cause the uterus to contract and evacuate the pregnancy naturally. A follow-up visit, to occur a week later, will include a second trans-vaginal sonogram to confirm the method was successful.Visit our abortion clinic in Pretoria
The Abortion Pill, is 97-99% effective, the earlier you are in your pregnancy the more effective the Abortion Pill is. If the Abortion Pill fails your Certified OB/GYN will do an Aspiration Procedure in our private office at no additional charge. We guarantee the Abortion Pill. Most women find a non-surgical abortion easier both emotionally and physically. Women across the country have had reported positive experiences when using the Abortion Pill. Namely, some advantages of taking the pill are that women are able to take the Abortion Pill in the privacy and comfort of their own home. When taking the Abortion Pill your significant other or family member can be with you during the entire process, many patients appreciate having loved ones around when the miscarriage occurs. Taking the Abortion Pill does not involve any medical procedures and it is a very effective natural way of terminating an early pregnancy.
safe abortion clinic in pretoria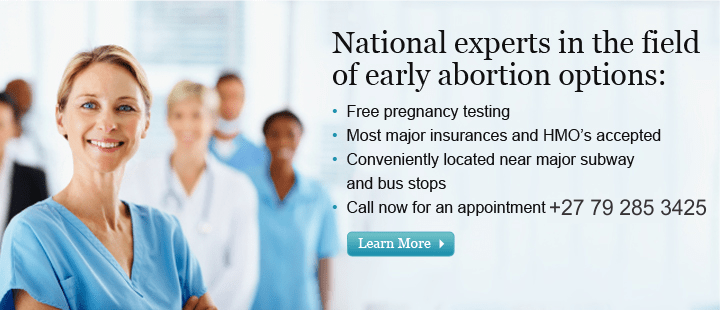 womens clinic
Abortion Clinic in Pretoria
Provider Name
Sivana Womens Clinic
,
228 Pretorius Street
,
Pretoria
,
Telephone No.+27792853425
Pretoria
Description
At Sivana Women's and Abortion Clinic, we offer the safest and most advanced abortion methods. We aim at providing optimal care and helping our patients make a decision about which method is right for them. We are recognized as one of the leading private practice abortion providers with over 10 years of experience in abortion care. All of our gynecologists have specialized training in abortion care.